Get Your Free
Hiring and Retention Assessment
Transform Your Business Goals into Reality
Attract and Retain
Top Talent in Your Business
Reach Your Company's True Potential
Simply share a few details with our team, and we will respond with a business assessment customized just for you! Our thorough, yet simple process has empowered our past and current clients with the skills to attract and retain top talent that was custom-made for their industries. To assist you in building a strong management, leadership, and operational foundation, we:
Identify Your Goals Together

Identify, Isolate, and Address the Pain Points that are Preventing You from Attracting and Retaining Top Talent

Develop a Phased Approach to Build and Reach Your Goals 

Nurture and Create a Business That is "Fit For Growth", then Thrive!
With 19seventeen, you can!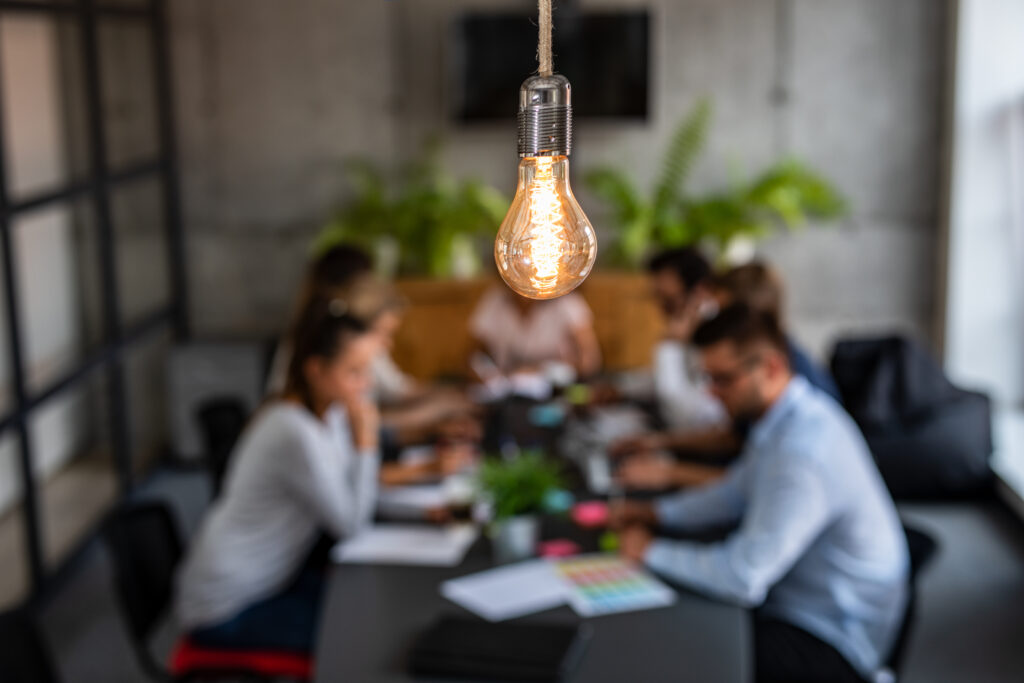 Operational Excellence Made Possible Through the Right Personnel
Is unwanted and costly employee turnover hindering your organization's performance?

Are you at a loss for finding the right employees to fit your business's unique needs?

Is your business struggling to reach its desired growth? 

Are staffing inefficiencies hindering your forward momentum?

Do you need assistance with developing a company culture that is modern, forward-thinking, and attractive to your ideal candidate?
With 50 years of combined experience in business coaching, advising, mentoring, and consulting, we have helped numerous clients achieve their Human Resource, Organizational, Financial, and Sales goals in ways they have never imagined. Whether you're in the public or private sector, and regardless of your industry, we can help you assess, recalibrate, realign, and energize your business to be one that is "Fit for Growth!"
We are more than just business coaches. We are seasoned advocates, advisors, mentors, and consultants who are passionate about developing and transforming your business into one that is long-lasting and sustainable. 
How do we work with clients on Hiring and Retention? We take a look at the crucial elements of the business. This includes your mission statement, goals, managerial style, human resources team, day-to-day operations, onboarding and training procedures, and much more. We will work together to examine all of your pain points, build solutions, and create a floor plan for your business. From there, we will work together to build your foundation and growth one block at a time.
With an honest but gentle approach, we offer:
Solid Experience

Passion & Commitment

Group & Individual Meetings

Practical Guidance

A Thought-Provoking and Creative Process

Custom Tools and Strategies Designed for You 

A Highly Collaborative Environment
Business coaching, re-engineering, and systems improvement can empower you to achieve goals that translate into real-life benefits for you and your company. 
19Seventeen works on every element of the business plan from Mission, Vision, Goal Setting, Financials, Sales, Industry Analysis, Market Analysis, Business Operations, Team Development, Strategic Partnerships, and Exit Strategies.
Here are a few quotes from our past clients:
"Working with William was a great experience. William is very professional and knows a lot about starting a business. He is also very patient and understanding. William helped me see things from a totally different angle and thanks to him I was able to make wiser business decisions. I highly recommend William as a business consultant. Thank you William for all your help!"
"Kellyann has helped me to shift my mindset and gain confidence in myself as a business leader. I can now act on my company's mission, build my team, and deliver services to my clients in an efficient manner. Because of her dedicated approach to coaching, she has allowed me to grow my business and create a transformative movement across the nation. Her passion and techniques have shown me the value of having a coach for every stage of my business, and I plan to continue working with her for a long time."
"I am so happy you were there to intervene when necessary and get clarity on the business plans for my business. I must say you're awesome…I can view my business growth in many different ways."
"Working with William was a great experience…William helped me see things from a totally different angle and thanks to him I was able to make wiser business decisions. I highly recommend him as a business consultant."
Senior Business Coach Eric Linzey graduated from Towson University, earning a Bachelor of Science in Geography & Environmental Planning and later went on to earn a Masters in Business Administration from the University of Maryland Global Campus. An accredited Small Business Consultant by the Association of Small Business Owners, Eric Linzey has 25 diverse years of experience working in the private and public sectors. 
Here at 19Seventeen, he is passionate about providing business owners with the tools they need to get past adversity and achieve the success they deserve. Eric was born and raised in the Caribbean and moved to the US as an adult, but still holds the beauty and philosophies of the islands close to his heart.
Business Leadership Coach Kellyann M. Few obtained a Master of Science Degree in Civil Engineering and Environmental Management from Tufts University, followed by a Bachelor of Engineering Degree from Hofstra University. In her career, she has navigated the federal government for over 25 years, designing management & organizational solutions. 
Throughout her career, she has promoted leadership, collaboration, systems management, and organizational change for success. Kellyann's variety of leadership and advocacy roles has made her ideally suited for her business coaching role at 19Seventeen. As a perceptive and experienced mentor, she is able to see through challenges and is committed to facilitating individual, community, and organizational growth through transformation.
Transformative Leadership Coach
You have the vision. You have the motivation.
Let us help you transform your ideas into success!